Firefly Ink Books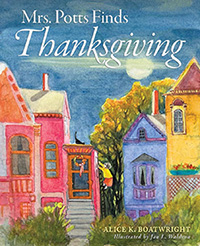 Firefly Ink Books is an artisan publisher of fiction for all ages. It was founded in 2022 by Alice K. Boatwright to publish Mrs. Potts Finds Thanksgiving, a story for children 8 to 108 about the true meaning of the holiday: giving and gratitude.
The first goal of Firefly was to publish stories for families and friends to read together. The name was inspired by the memory of my own family sitting on our back porch on a summer night, watching the fireflies soar and blink as we told each other stories.
That is still part of the mission, but in 2023, it was expanded to include publication of other fiction, including the Ellie Kent mysteries and more.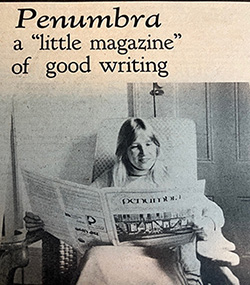 Becoming a publisher is a challenging and exciting opportunity for a writer — one that is feasible today in ways it never has been before. For me, it seems like the next logical step, since much of my working life and my creative play have involved making publications from annual reports and catalogs to literary journals and hand-made books. I hope to use all of those skills to bring readers entertaining, thoughtful, and well-made books.
Alice K. Boatwright
Founder and Publisher
Firefly Ink Books
Box 351
20126 Ballinger Way NE
Shoreline, WA 98155-1117
fireflyinkbooks@gmail.com